Activities Gennadi - Prasonisi and Rhodes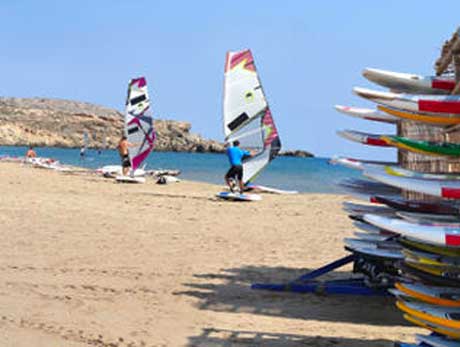 Prasonisi
Also knowed as the Paradise of surfers!! The Nature has made the perfect enviroment for Windsurfring and kitesurfring.There you can rent equipment ,beginner with teachers on your side or bring your own equipment and enjoy the turquise water,the sun and a lot of wind !!
Scuba Diving
You can scuba dive in Pefkos or Lindos waters ,that are near to our hotel. Their is no necessary of previous experience, you will have theoretical training at the dive centre with qualified istructors guidance.
After you can explode underwater life , beautiful rock formation and caverns.
Including free tranfer from the hotel to the diving center and back.Get free pictures for free.
Tsambica Monastery
The historical Byzantine church dedicated to Santa Maria.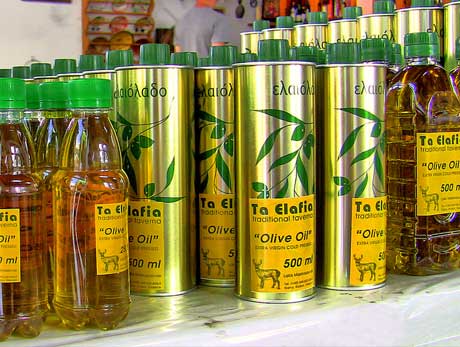 Local Products
The miracle gifts of Greek Nature.No one should leave from the island with out taste the authentic tradicional products of Rhodes.
Our visitors will be lucky, specially in our area. South Rhodes has still the tradional life away from the new way of living.
The villages maintain their naturally beauty, tradition,arcitecture and lifestyle.
The products that you can find here is excellent quality.
You can find honey, olives, olive oil, herbs & spices, wines, traditional Greek deserts, Potter & Ceramics and of course local cuisine.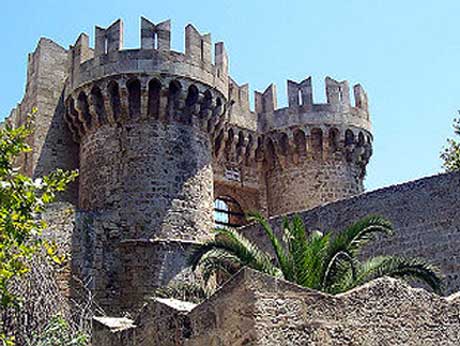 Grand Master Palace
The palace of Gand Master is located in the Old Town of Rhodes ,the history of the place is a true time travel.
The palace is originally build of a Temple Sun God Apollo and Buzantine citadel.In the 1309 the Knights of Saint John converted their administrative centre and the palace of their Grand master.They repaired the Palace and made a number of major modification. During the early years of their occupation ,the Turks used it as a prison and then left it to crumbel.The Palace was major destroyed at the explosion at the church of St. John in 1859.
In 1912 the Kingdomof Italy occupied the Island of Rhodes.